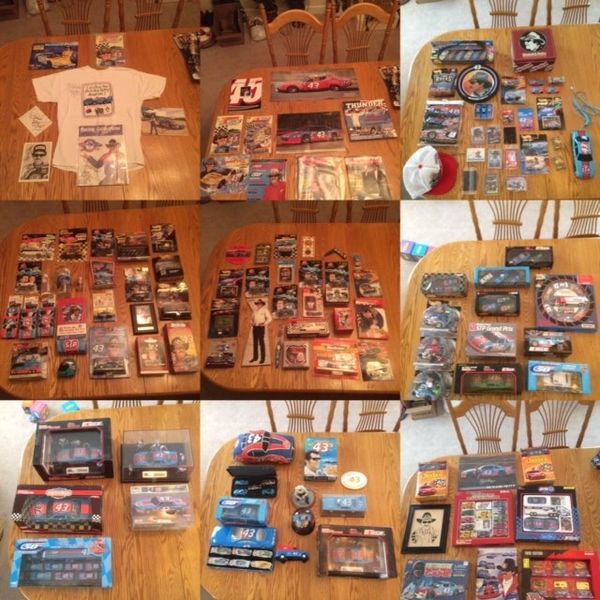 Richard Petty Collection
Richard Petty Memorabilia and Collection 100+ items | Owner of this collection is retiring to travel and live in a motor home with his wife. He has thoroughly  enjoyed his hobby. Now it's time to pass it along.
 Click here to ask any questions about this item. 

In his words: 
My father owned a Case XX knife. So, I was excited to add a Richard Petty Case knife. It too is part of this package.
I started collecting Richard Petty items around 1992. Through the years I have added over 100 items. It's now time to move on and let someone else enjoy this collection.
A friend of mine presented me with a Petty pillow shaped like the 43 car. This dates back to the 1970's and is part of the collection. 
There are several sets containing the Petty family cars. There are sets with Lee,  Richard, Kyle and Adam. 
There are least two authentic autographs from the King. There is one from the 1990's when I met Richard when the Goodyear Tire plant near my home brought him in for an event. 
There are some great pieces in this collection that I know you will enjoy.
More photos available upon request.